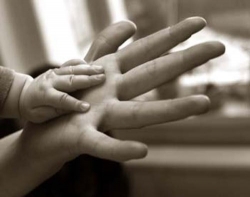 Nobody is a born entrepreneur or leader, even if his or her parents own a company.
As it often happens, an entrepreneur holds at the same time, in whole or in part, the role of owner, business manager and people's boss. These are indeed the competences, in first place the entrepreneurial ones, that need to be developed to ensure a successful generational handover.

The handover project focuses on next generation family members, streghtening their self confidence, enhancing their potential and developing their competences in entrepreneuship and company management domains.
Following a smooth process, roles and responsibilities are gradually moved to the newcomers, possibly up to the complete transfer of company control.
Our consultants support and follow the entrepreneur in transferring with an organized and systematic approach the company steering levers, while coaching youngsters in developing the competences needed for the roles they are going to cover.
At the same time, our consultants contribute to the implementation of  new company strategies, that will see the next generation take up primary roles in team with the whole workgroup."